Location Catering
At Rock Salt, we have over 10 years' experience providing location catering throughout Scotland and Northern England. We can deliver scrumptious, hearty food whenever and wherever to meet your cast and crew's requirements.
From the tops of mountains to the deepest glens, feeding hungry crews is what we do best! We've also served fantastic dishes on glorious, sandy beaches, and made succulent sushi within historic castles! From the bizarre to the beautiful, we thrive in every location.
We did mention our experience, didn't we? We've run location catering for big-budget films to well-known tv shows such as Eurovision, Fast & Furious Presents: Hobbs and Shaw, Trainspotting 2, Mr Jones, Still Game and Two Doors Down.
Got a TV advert to make? We've got your back here too as we've recently supplied the catering for prestige brands such as Barbour, Mango, Haig Club, Porsche, Volvo, Lexus, GQ, Stella McCartney and Ralph Lauren. Oh, and we made sure everyone was fed and happy on the set of a Harry Styles music video!
We welcome the challenge of any location and are confident that the service and quality we deliver will exceed your expectations. Remote locations shouldn't mean a drop in standards and our dedicated team excel in bringing culinary creativity to all parts of the country.
Vegan, pescatarian, dairy, sugar or wheat-free, we've got you covered.
At Rock Salt, we're always trying to give that bit more. Our team love to make visitors feel at home, wherever the location. From Polish fayre, designed to bring a little of 'home' to a travelling film crew, to a request for Indonesian food on location where we specifically sourced authentic Indonesian chefs to deliver the highest quality, authentic food. Whatever it takes, we want your Rock Salt experience to be memorable.
The nature of location catering has taught us to become pretty flexible as (we're sure you'll know!) filming times and locations can change at the last minute. We're not just flexible though, we're positively bendy!
Our approachable, experienced staff, along with our fleet of purpose-built catering trucks ensure that, no matter your location, we will be there to serve you really tasty food.
---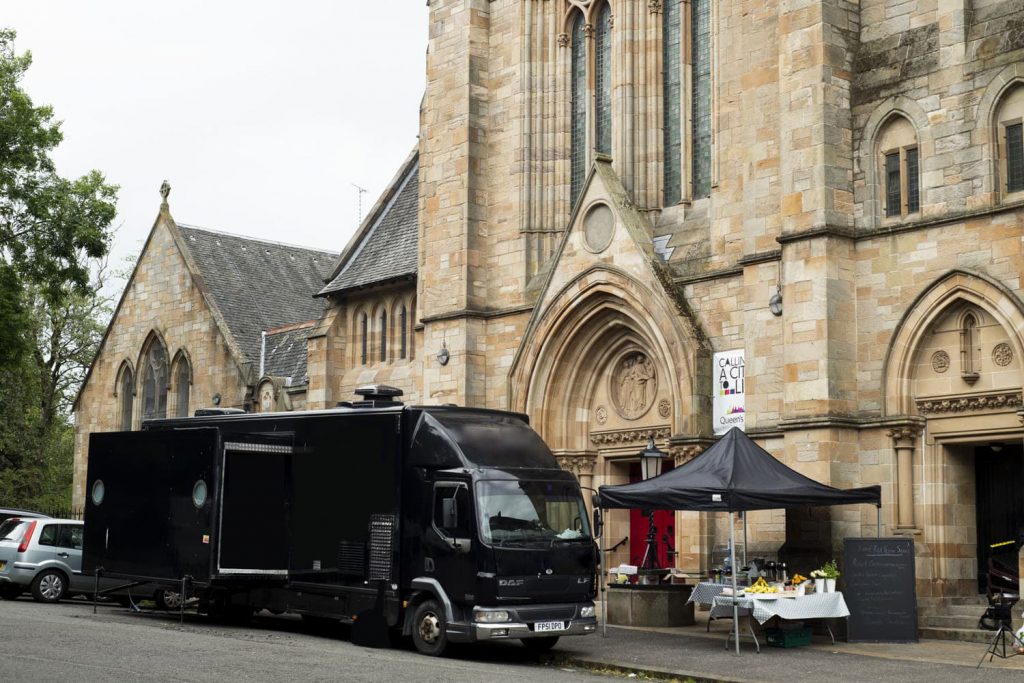 The Big Daf
Our 7.5 tonne custom built catering truck with its own fresh water and waste-water tanks. This allows us to feed up to 200 cast and crew, and can feed up to 300 in conjunction with one of our smaller units. All that is required is a 32amp plug-in and we are ready to cook!
---
The Wee Fuso
Our 3.5 tonne Mitsubishi Fuso has been designed to get us to catering sets that are hard to reach. It's a compact, mobile, self-sufficient kitchen and can feed just over 100 cast and crew, wherever the location.
We'll make sure the drama is kept in front of the camera, not behind it!
---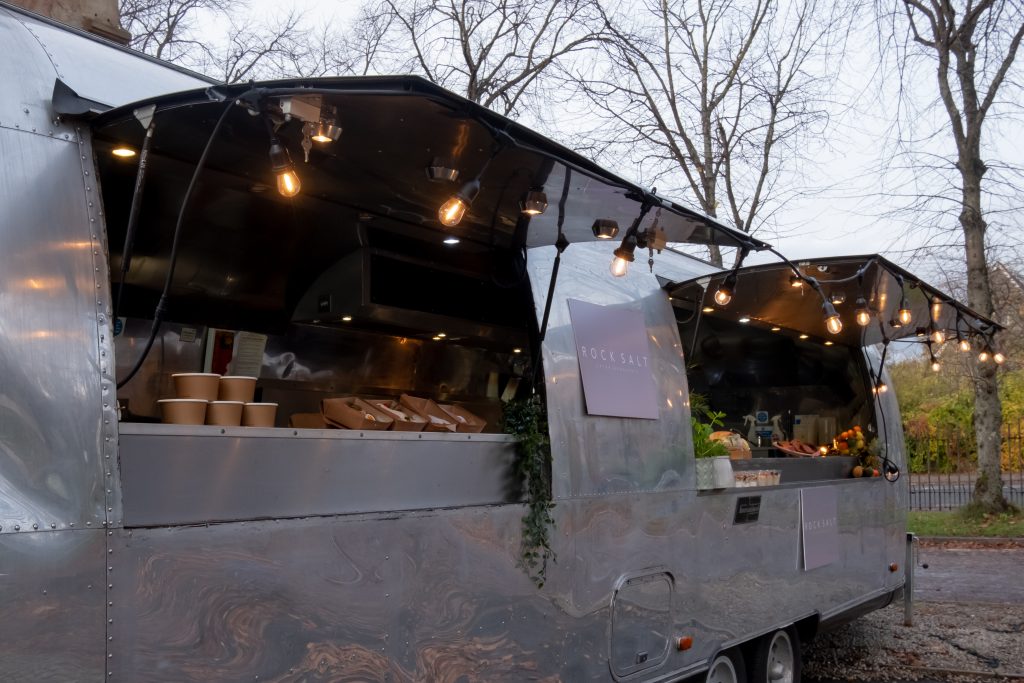 The Original Airstream
Our Airstream adds a bit of rock glamour to your unit base. It's fully kitted out to provide location catering for over 300 people via its craft services hatch.